Hemispheric – Valencia, Spain – Jan 2007 Image by DIllif. 

Full text By Borja Ventura (@borjaventura).
Imagine you live in a place that used to be thriving with business, young, dynamic areas and street activity. But something happens, the crisis may be or may be the time, but this place used to overflowing life begins to languish. Misguided policies, social changes and economic consequences have led many neighborhoods or entire cities to suffer an accelerated process of decay How to act to stem the bleeding?
Valencia. Third largest city in the country, the fourth capital of autonomous community of GDP, an important Mediterranean port, tourist landmark global, connected by high-speed and free highway to the capital, live in the Mediterranean coast to the border, holder of one of the Old largest and richest towns in Europe, with several nature reserves and cradle of gastronomy worldwide success. Notwithstanding the foregoing, Valencia is a great example of dead city.
The debt of the region is so high that it will take generations to pass until sanitize up to a third of its regional parliament became involved in corruption, the local industry was ruined with the bursting of the bubble and local markets traditional (furniture, shoes, toys …) failed to adapt to changing times (lock lobby Ikea furniture is an obvious example). Infrastructures have been built for large events that are no longer used (only the Harbour Bridge is closed for Formula 1 which no longer can afford, and the shipyards continue with the emblems of the teams of the Copa America that abandoned the city years back). There is a skeleton half-built stadium north of the city, and another half demolished in the heart of it. There are ghost airports, projects start unfinished for decades (like Central Park) and millions of other things. Or less.
There are entire neighborhoods with poor essential services for years waiting for it to degrade to justify its demolition. There is the first public broadcasting because of the closed country swelled so much as a propaganda apparatus that became greater than Telecinco and Antena 3 together in number of employees, while his legacy to history is reduced to be relocated to television no longer wanted national have already created the 'Tombola' model, which has had so many children in the 'Tomatoes', 'Sálvames' and varied. There is a ruling party for decades that wove a clientelist network so dense that the Valencian eyes of the rest of Spain, and there is a party opposition clumsy remains with them during those decades, chaining failures and thinking they are going in the right direction.
Walk Valencia is the best example to see how a city can die. Dozens of metal shutters closed much of the commercial low. Levels of unemployment above the national average. Almost any young man known work. Crowd of emigrants. Often dirty streets between grandiose monuments and infrastructure flashy. And all paralyzed waiting for the inevitable: that in the next election always lose the most (although still winning) and a pact between all the others get evict, as if the pact would offer some stability and change leaders were to fix something.
The debt is here to stay, and govern one or the other will be just as great. How to bring back to life something?
In recent years, linked to the unstoppable process of political disaffection, there have been a multitude of platforms of participation in many urban centers of Spain. Meetings of concerned activists, sometimes infected by the spirit of 15M, tools that promote participation, municipal revitalization and restoration of the social fabric of every neighborhood, of every drop of wealth that can treasure a corner of the city, however small either. Starting debug the concept itself, urbanism, before associated with graft, corruption balloons and meant something else.
That works for seven years Paisaje Transversal ago, an office of urban innovation (well defined) consists of five architects trying urbanistically regenerate areas combining three actors: public authorities, local residents and private entities. Accessibility, sustainable development, regeneration of tissue production, reactivation of empty spaces … All those involved are participants, those acting on the place and those who live in it. Its activities are currently underway in places as diverse as Madrid, Zaragoza, Girona and Valencia itself.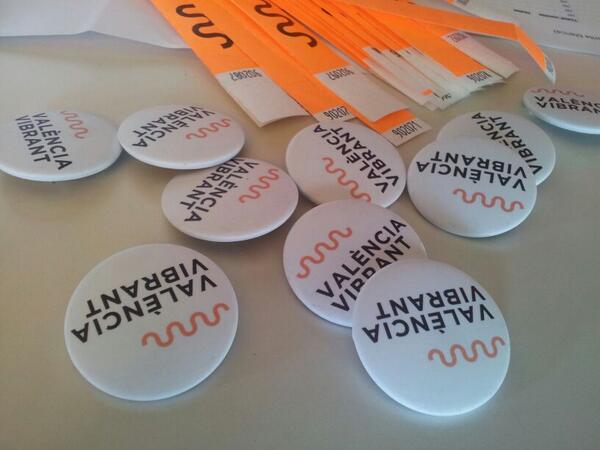 And, returning to Valencia, there are two very different examples.
The first is Vibrant Valencia, a kind of urban lobby that seeks to value the assets of the city to reinvigorate its essence. As explained in the project, "born too detection untapped potential in the city." Its aim is to "promote fidelity between economic activity and territory through the ideas, debate and action, overcoming the dichotomy between irrational exuberance and false victim-hood."
It is, therefore, a sharing of ideas and feelings, intentions overcoming a terrible situation. Going to the concrete, and before the devastating crisis that swept away, the great problems of Valencia could be summarized in a generic one that has much to do with this: the fact of giving back to his great assets.
One of its manifestations was "Valencia live back to the sea", a kind of mantra that, however its recurrence, it was still true: the beach had almost no cultural or leisure activity, while at the same time was one of potential of the city's underutilized assets. Another of its manifestations, the contempt of his important culinary legacy as usable for the vast tourism in the area.


What is the tourist when it comes to Valencia? Thousands of local advertising that make paella paella What? Rice with things. Sometimes even Paellador. Too many times. Mostly. Can a city like Valencia, home to a plate copied around the world, allowing hundreds of thousands of tourists, their main economic asset, fucking find paellas in town? It sounds like a joke, but it is not: the disregard for own culinary heritage, while for the service to tourists, are very symptomatic.
That's where another platform enters the Community Paella in a peculiar crusade: to expose the shams paella while at the same time, from the WikiPaella project, try to add value to the authentic paella tradition, which is not one, but diverse.
What can a citizen lobby pressing the local state of mind and a community that punishes those who do bad paella and promote those who do good to revive the Valencia? For now, show example that there are people with talent, enthusiasm and excitement in the city, while others try to protect the patrimony of the proper to place it above the cheap and shoddy deal.